With Valentine's Day at the end of the week, we note that love, unfortunately, does not last forever, but it can last for more than a single night: the theme this week seems to be two-night stands, and the best of this week's two-night stands is Wilco's at The Tabernacle. The week also includes several showcases for up-and-coming and unusual Atlanta bands, and you should consider checking out at least one of those several showcases.
MONDAY, FEBRUARY 8
★
Emily Wells, Lorna Dune (The Earl)
Emily Wells at 529, October 17, 2012
Performer, producer, and composer Emily Wells is known for her use of classical and modern instrumentation as well as her deft approach to live sampling. Classically trained as a violinist, Wells also performs using acoustic drums, synthesizers, and beat machines. She has toured extensively in the US and Europe and continues to hone her brand of hip hop-influenced string-laden baroque pop on her new album, Promise, which just came out last week. Lorna Dune is the solo synthesizer project of Brooklyn-based experimental musician Lorna Krier.
★
Warehouse, Mega Bog, Red Sea,
Basketball Movie (529)
This is one of those showcase sets mentioned at the top of the post. Warehouse are an Atlanta band not burdened by an obligation to provide accurate self-description. On their Facebook page, they describe their genre as classic Americana futurism (whatever that is) and as jaded jazz/jock rock (ditto), while their bio states the five-piece band is inspired by Brazil's bossa nova and tropicalia movements. However, none or possibly all of these descriptions are accurate, as the band actually sounds like this:


Here are the other bands. You're on your own with regard to openers Basketball Movie.
exwhy, Narrow/Arrow, Many Rooms, Sleep Dance (Purgatory at The Masquerade)
Atlanta's exwhy incorporate solid bass and drum play, spacey guitars, and powerful melodies to back puzzle-like lyrics that serve as "Easter eggs hidden in plain view." Narrow/Arrow are a post-hardcore/indie folk/emo revival band from Ohio. Many Rooms is Brianna Hunt's acoustic/ambient faith-based project "dedicated to making music that reaches out to every personality and every faith with the hope of ultimately furthering the kingdom of God" (good luck with that). Sleep Dance's intricate guitar work, ambient guitar sound, and complex percussion straddles the boundaries of acoustic rock, jazz, and indie rock.

Lawrence Trailer (Atlanta Room at Smith's Olde Bar)
Lawrence Trailer is a singer/songwriter based out of Brooklyn, NY. Armed with an acoustic guitar and a loop station, Lawrence utilizes vocal, guitar, and percussion loops to enhance his music.

John Kadlecik Band, Caryn Womack (Music Room at Smith's Olde Bar)
John Kadlecik co-founded the Dark Star Orchestra in 1997 and later joined Furthur. John now lives near Washington, DC and when not on the road with Furthur performs with the newly formed and simply named John K Band. Cartersville, Georgia's Caryn Womack grew up on gospel hymns and mountain music, and her folksy harmonies and often haunting lyrics reveal a soul that's aged beyond her true years.
UNC Clef Hangers (Buckhead Theater)
Oh, sweet jesus - if you go to this show I will lose all respect for you and you won't be allowed back to this web site. Christ, go see
Pitch Perfect I
and
II
and get it out of your system if you have to, but whatever you do, don't go see this show.
TUESDAY, FEBRUARY 9
★
Pleasures, Must Be The Holy Ghost, Slowriter, Joshua Loner (The Earl)
Fronted by Katherine Kelly, Pleasures are from the swamplands of Southwest Florida and refer to their sound as "dark and doomy sex music for robots," although they sound more like The-Residents-meet-Animal-Collective to me. They are on tour with Raleigh's loop-crazed Must Be The Holy Ghost, who we saw at a day party during 2014's Hopscotch Fest. For this show, the touring bands will be supported by Atlanta's Slowriter (Bryan Taylor) and opener Joshua Loner, both of whom evoke the psychedelic freak-folk aesthetic of Sung Tongs-period AC.
Must Be The Holy Ghost at Hopscotch, September 2014
2Cellos (Fox Theater)
Croatia's 2Cellos always remind me of Spinal Tap's amplifiers that go up to 11. "You like cellos? Well, we've got two cellos! For those times that one cello just isn't enough."
Fleshgod Apocalypse, Carach Angren, Abigail Williams (Hell at The Masquerade)
Italy's brutal/symphonic Fleshgod Apocalypse's unique blend of technical death metal and symphonic elements have quickly made them everybody's favorite spaghetti metal band. The Dutch band Carach Angren's album
Where The Corpses Sink Forever
features their shimmering and whirring guitars, dashes of rasping vocals, and bone-rattling drums. Opener Abigail Williams is a black metal band from Phoenix.
The Pines, Kristen Englenz (Eddie's Attic)
The sound of The Pines fuses ethereal, otherworldly, heart-piercing songs with earthy, darkly romantic and rough-hewn visionary tales, and Rolling Stone has called their music "quietly gripping" stark-country. The Pines' song
Hanging From the Earth
off of their
Above The Prairie
album was the February 4, 2016 Song of the Day on Minnesota Public Radio's influential
The Current
. Atlanta's Kristen Englenz is a soulful singer possessing a range and depth of feeling that has led many to compare her to vocal greats such as Stevie Nicks and Joni Mitchell. Kristen's sound is enhanced by guest musicians George Kotler-Wallace (Book of Colors) on pedal steel, and Ryan Donald (Little Tybee/Adron) on bass.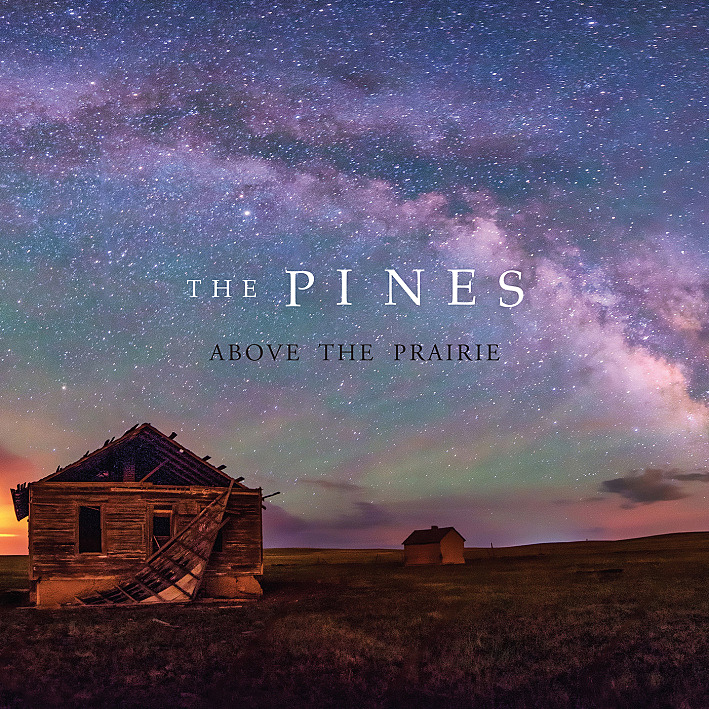 White Violet, Roman Gianarthur, Allan Rayman, Seratones (Music Room at Smith's Olde Bar)
Athens/Nashville four-piece White Violet's second album,
Stay Lost
, was a more upbeat sequel to the band's dreamy and dark debut
Hiding, Mingling
. Roman Gianarthur is a singer, composer, arranger, producer, and performer. Allan Rayman is a Toronto native with a soulful country voice that winds in and out of a dreamlike state over a mix of alternative rock and hip-hop elements. The Seratones are an Atlanta quartet that aim to rock their audiences' socks off, bring the house down, and blow people's minds.
Carey Murdock, Ellie Lawrence (Atlanta Room at Smith's Olde Bar)
Augusta's Carey Murdock plays more than 200 shows annually and has been called "Springsteen meets Harry Connick, Jr." North Georgia-based performer Ellie Lawrence launched her debut EP
Sea the Ocean
after her appearance on
The Voice
.
Hair of the Dog (Steve's Live Music)
A Mardi Gras party featuring Hair of the Dog's mix of Cajun, blues, and honky tonk.

WEDNESDAY, FEBRUARY 10
★
★
Wilco, Girlpool (The Tabernacle)
The first of the week's two-night stands. Wilco have been making good-to-great records for over two decades now, the latest being last year's
Star Wars
. Opener Girlpool is a Los Angeles folk-punk band consisting of Cleo Tucker and Harmony Tividad.
Lolo, The Mosleys, Chelsea Shag (Eddie's Attic)
Lolo is a 27-year-old Tennessee-bred singer who, at 18, landed a role in a Broadway musical and later moved to London to record her debut album,
Wasted In Jackson
, a collection of southern soul songs about heartbreak, before traveling back to the US and releasing her
Comeback Queen
EP last summer. In 2013, The Mosleys (Rachel and Stephen) won an Open Mic competition at Zac Brown's Southern Ground in Senoia, Georgia, and were then invited to record their EP,
Beneath the Trees and Stars
, in Atlanta. Chelsea Shag plays pop, jazz, blues, R&B, and soul "all in one."

The Waves, Five40, Oceanstone, Roots of a Rebellion (Atlanta Room at Smith's Olde Bar)
The Waves are a skate rock band formed in Atlanta. Five40 are reggae rockers who have performed at festivals and venues across the South. Florida's Oceanstone play epic jams and believe in creating a fun-loving party environment for the audience to dance and rejoice. Nashville's Roots of a Rebellion play heavy reggae-rock-dub music for the soul.

Simo, The Humble, Stonerider (Music Room at Smith's Olde Bar)
Nashville power trio Simo play a fusion of jazz improvisation, downhome blues and classic R&B, as well as these genres' psychedelic Brit Invasion and countrified Southern-rock manifestations. The Humble's beginnings were in the beer-soaked basements of Philadelphia, where they gained a reputation for their progressive song writing and energetic live performances. Stonerider are a lean, focused rock band who have toured both the U.S. and Europe.

The Gordon Vernick Quartet (Red Light Cafe)
Every Wednesday, The Gordon Vernick Quartet perform a few numbers then invite other musicians and singers to join them on stage for a Jazz Jam Session. The quartet features Kevin Bales on keyboard, Marlon Patton on drums, Craig Shaw on bass, and Dr. Gordon Vernick on trumpet. There's no cover charge and plenty of free, secure parking. Whether you're a professional or amateur musician, you're welcome to sit in — everyone who wants to perform will be given a chance to play.


Levitation Jones, Toadface, JuJu Beats, Parrotice (Aisle 5)
EDM

Big Eyes (529)
Big Eyes is Brooklyn garage rocker Kait Eldridge.

THURSDAY, FEBRUARY 11
★
★
Wilco, Girlpool (The Tabernacle)
Second of Wilco's two-night stand.
★
Newark Wilder, Pop Weirdos, Clothes, Coma Specter (Mammal Gallery)
Another of those Atlanta showcase sets, with five hip Atlanta bands at one of the hippest venues in the city. Newark Wilder's debut album,
Vanessa Atalanta,
produced by Luciano Giarrano at East Atlanta's The Cottage, is a diverse cornucopia of psychedelic punk that utilizes sneering guitars, punchy basslines, steadfast drums, and the swagger of frontman Benjamin Kinzer, a classically trained cellist. Pop Weirdos describe themselves as "a couple college kids from Atlanta who really, really like Pet Sounds;" their album
Alcudia
was also mastered by Luciano at The Cottage. Clothes are an Atlanta avant-garde trio that plays experimental hip-hop, math-rock, noise-rock, prog, and jazz, often all at the same time. You'll have to go the the Mammal Gallery to learn more about Coma Specter yourself, as they're that new.
★
Kinky Freidman,
Brian Molnar, The Jugtime Ragband (Music Room at Smith's Olde Bar)
Kinky Friedman is a stogie-waving, black-hat-wearing "Texas Jewboy" singer, storyteller, tequila purveyor, animal rescuer, and full-time iconoclast. Though renowned for writing some of outlaw country's most outrageous songs, authoring bestsellers and running for governor of Texas, his 45-year career includes touring with Bob Dylan's Rolling Thunder Revue; recording with Clapton, most of the Band and Ringo Starr; appearing on Saturday Night Live and at the Grand Ole Opry; and writing one of Nelson Mandela's favorite songs. He also became the protagonist of his own crime novels, because even he couldn't invent "a character that could out-kink Kinky Friedman." Brian Molnar is an acoustic singer-songwriter. Openers The Jugtime Ragband is not jug band, ragtime, or dixieland, but an energetic amalgamation of all three immersed in an early New Orleans sound with a style that also incorporates a little blues, a bit of swing, and some gospel tones.
Aileen Loy & Till Someone Loses An Eye, The Thimblerig Circus (The Earl)
This show is billed as
Bloody Valentines – An Evening of Murder Ballads, Obsession & Love Gone Horribly Wrong
, and is highlighted by Aileen Loy's Tom Waits-ish growling vocals, which are "like velvet wrapped around roughly cut wood." Her stage presence and commitment to a song reportedly make her live shows a must-see event. The Thimblerig Circus are an Atlanta-based comedy circus show.
Marbin (529)
Although not a two-night stand, Marbin, a progressive jazz-rock band based in Chicago, will play two sets at 529 on Thursday night.
Lightning Orchestra Band, Kebbi Williams & The Wolfpack (Aisle 5)
Funk.
Joe McGuinness Trio, Bill Sheffield (Eddie's Attic)
Joe McGuinness won the Atlanta Blues Challenge in 2008, and since then has been hitting the Atlanta scene with his acoustic guitar, powerful voice, innovative songwriting, and banjo stylings. Bill Sheffield's guitar hints of John Hurt and Blind Willie Johnson.
Cranford Hollow, Lord Nelson (Atlanta Room at Smith's Olde Bar)
Cranford Hollow play a mix of southern rock, Appalachian fiddle music and American rock 'n' roll. Lord Nelson is two brothers, one trombone, backbone bass, pocket drums, and Dirty South guitar playing accessible and original rock 'n' roll.
BoomBox,
Ramona Wouters (Terminal West)
Another of the week's two-night sets, this one an EDM show at Terminal West. BoomBox are the electronic duo of Russ Randolph and Zion Rock Godchaux, bringing their Bits & Pieces Tour to Atlanta. Antwerp's Ramona Wouters opens.
At The Gates, Decapitated, The Haunted, Harms Way (Heaven at The Masquerade)
At The Gates are a death metal band from Gothenburg, Sweden. They will be supported by Gothenburg's metal band The Haunted, and by Decapitated, a teenage death metal act from Krosno, Poland. Harm's Way, a Chicago hardcore band, open.
Blue Healer, Antbrain (Purgatory at The Masquerade)
Downstairs from the Scandinavian metal fest upstairs, Blue Healer will play their "pop music with teeth" on the Purgatory stage of the godforsaken Masquerade. Atlanta's Antbrain will open with their self described "slop-pop."

Jon Stickley Trio, Control Burn (Red Light Cafe)
With roots in gypsy jazz, bluegrass, and hip-hop, Jon Stickley Trio combines rapid-fire flatpicking guitar with sultry and wild, yet refined, violin melodies. Control Burn is an acoustic trio based in Atlanta that combines bluegrass, country, blues and jazz.

Mark Michelson & Friends (Steve's Live Music)
An Eagles tribute jam in memory of Glenn Frey.
FRIDAY, FEBRUARY 12

Todd Rundgren (Center Stage)
Few rock artists have managed to maintain a career as long as Rundgren's nearly 45-year run and manage to still sound relevant. The New Yorker notes, "At sixty-seven, the classic rocker Rundgren is showing no signs of slowing down, or losing his relevance, as the music industry shifts toward more electronic sounds, He started his career in the baroque-pop realm, back in the late sixties, then various mind-altering substances expanded his sonic palette into more psychedelic territory, yielding a slew of early-seventies hits, like I Saw the Light. These days, Rundgren's embracing dance music, an odd choice for an aging rocker, but he still performs with a live band and logs time with Ringo Starr's act."

Yonder Mountain String Band (Variety Playhouse)
The first night of another two-night stand. Yonder Mountain String Band has redefined bluegrass music, expanding the traditional acoustic genre beyond its previously established boundaries by steadily pushing the envelope into the realms of rock n' roll and improvisation.

Celebration of the Life and Music of David Bowie (Music Room at Smith's Olde Bar)
Both a tribute and a charity set featuring performances by Pls Pls, Pin Ups, Jade Lemons & The Crimson Lust, Joey Huffman, Gaynarcs, Cha Tolliver, Bad Spell, Bottle Kids, Brent Floyd, and Angela Wolff playing the music of you-know-who.

Timmy's Organism, Video, Regression 696 (The Earl)
Tim Lampinen's (Epileptix, Clone Defects, Human Eye) Audio Social Dissent 2016 Tour brings art punk to Atlanta along with Texas' Video. Regression 696 opens.

Big Jesus, Lume, Mighty (529)
Big Jesus is an alternative heavy rock band from Atlanta. Lume is a post-grunge post-hardcore post-rock shoegaze band from Chicago. Opener Mighty is Angelo Fiaretti's post-pop project from Pittsburgh, PA.

The Head, Rock Eupora, Slang, Man Up Yancey (Drunken Unicorn)
Another Atlanta band showcase. The Head are an Atlanta rock trio. Rock Eupora is Mississippi musician Clayton Waller. Slang are a storytelling, alternative cabaret glam band. Atlanta's Man Up, Yancey, who opened for Des Ark at 529 on January 19, open this show, too.

Shrunken Head, Map of the Moon, Mike Snowden (Music Room at Smith's Olde Bar)
Shrunken Head can be described as a true rock band with their signature wall of guitars backed by a solid rhythm section. Map of the Moon play a volatile mix of noise/pop/shoegaze. Opener Mike Snowden handcrafts unique guitars out of discarded cigar boxes and high quality exotic hard woods.

BoomBox, Ramona Wouters (Terminal West)
The second night of BoomBox' Bits & Pieces EDM tour at Terminal West.

Psymbionic, Craz, Tyku (Aisle 5)
More EDM

9 String Theory with Barynya (Steve's Live Music)
9 String Theory is the musical collaboration of Russian domra virtuoso Angelina Galashenkova­ Reed and American classical guitarist John Huston. They will be joined by Mikhail Smirnov and Elina Karokhina from Barynya for this early show at Steve's.

Donna Hopkins & Friends (Steve's Live Music)
For the late-night show at Steve's, Alabama singer-songwriter Donna Hopkins will perform.


Cannibal Corpse, Obituary, Cryptopsy, Abysmal Dawn (Heaven at The Masquerade)
Big night at the godforsaken Masquerade with all three stages active, and it seems like Cannibal Corpse, "the biggest death metal band in the world" are always playing on one of those stages (how many times have they played here?). Florida death metal band Obituary switched their name from Xecutioner before they hit the big time. Cryptopsy is an extreme metal band from Montreal. LA's death metal/black metal/thrash band Abysmal Dawn open.
Blaze Ya Dead Homie, Lex The Hex Master, Trilogy (Hell at The Masquerade)
Both Blaze Ya Dead Homie, Lex The Hex Master, and as far as I know Trilogy are clown-faced rappers from Detroit on the Majik Ninja Entertainment label and formerly associated with Psychopathic Records (former label of Twiztid as well as Insane Clown Posse). Expect to meet some Juggalos at the show.
The Vivid Things (Purgatory at The Masquerade)
Say what you will about the godforsaken Masquerade (and I say a lot, little of it good), but you have to give them kudos for this: on Friday night, downstairs from the Cannibal Corpse show, they'll be housing a benefit show by Atlanta's alternative rock cover band The Vivid Things for Journey Men's Shelter on Ponce, a mission of the Druid Hills United Methodist Church. All proceeds and a percentage of bar sales will be donated to the shelter.
Pell, Daye Jack (Vinyl)
New Orleans' rapper Pell brings his Only In Your Dreams Tour to Vinyl. Nigerian-born experimental hip-hop artist Daye Jack opens.

John McCutcheon (Eddie's Attic)
The Wisconsin folk singer will perform an early set at Eddie's.

Patrick Davis (Eddie's Attic)
Country singer Patrick Davis will perform the late set at Eddie's.

SATURDAY, FEBRUARY 13
Lotus, Michal Menert And The Pretty Fantastics, Marc Brownstein (The Tabernacle)
Lotus are equal parts EDM and instrumental post-rock, and have been mixing EDM and a live jam band approach for years now as they continue to be staples of that style. Similarly, Michal Menert is on a coast-to-coast, retro-hued, electro-soul tour featuring live horns, keys, guitar, bass, and drums, plus his own production. Marc Brownstein opens with a DJ set.
Yonder Mountain String Band (Variety Playhouse)
Second of the two-night stand at Variety Playhouse
Anders Osborne, Amy Helm & The Handsome Strangers (Center Stage)
New Orleans' Anders Osborne plays fiery blues anthems and tumultuous confessional songs punctuated with a raw guitar. Amy Helm is a singer-songwriter and daughter of The Band drummer Levon Helm.
Tom Rush (Eddie's Attic)
Music legend Tom Rush, who helped shape the folk revival of the '60s and its renaissance in the '80s and '90s, will perform an early set at Eddie's. James Taylor, Emmylou Harris, Tom Petty and Garth Brooks have all cited Tom as major influences, and his early recordings introduced the world to Joni Mitchell, Jackson Browne and James Taylor. He subsequently brought attention to emerging artists such as Nanci Griffith and Shawn Colvin.
Sleep Therapy, Skin Jobs, A Drug Called Tradition (529)
Sleep Therapy continues their aggressive brand of shoegaze and dream pop after an almost five-year hiatus. Skin Jobs are an Atlanta punk band that take their name from a Philip K. Dick novel. A Drug Called Tradition features members of Abby Gogo and Tikka, and a sound ranging from the laid back vibe of Kurt Vile to the guitar stylings of Dinosaur Jr. and Sonic Youth, with elements of Krautrock and the prog psych of early Pink Floyd.
Dirty Bourbon River Show, Rodeo Twister (The Earl)
Dirty Bourbon River Show play New Orleans big-brass circus rock. Chris Bopst, the original founding bassist for GWAR, called Dirty Bourbon River Show "the best band in the world." Opener Rodeo Twister is an original rockabilly and country trio from Atlanta.
The Gypsies,
Sweetbay, Sweet Grass Sally (Vinyl)
The Gypsies and Sweetbay are two blues rock trios from Newnan, Georgia. Sweet Grass Sally blend rock, country, folk, and blues.
★
The Midnight Larks, Shantih Shantih, Coma Girls, Emily Marie Palmer & Jeffrey Butzer (Star Community Bar)
Billed as the Black Hearts Ball Anti-Valentines Day Party, this is yet another showcase of interesting Atlanta bands in a week full of such showcases. Midnight Larks are a mostly-female trio that weaves harmonies in a psych rock, dark country, and garage surf-noir setting. Shantih Shantih is a four-piece all-female band from Atlanta playing fuzzed out rock 'n' roll drawing from '60s psych and '80s dream pop. The Coma Girls, however, are guys and play Americana roots rock. Atlanta musical chameleon Jeffrey Butzer will be debuting his new project with Emily Marie Palmer at this show.
Dan Baird and Homemade Sin (Eddie's Attic)
A late-night set from founding member and chief songwriter for the Georgia Satellites, Dan Baird.
The Everyday Anthem, Dot 22, Third Season, Sunnycide (Hell at Masquerade)
Headliners The Everyday Anthem are an alternative rock band from Atlanta. They will be supported by Dot 22, a pop-rock band from Cumming, Georgia, and Third Season, a punk band from Atlanta. Openers Sunnycide just played The Masquerade back on
January 18
when they opened for Warn The Duke.
★
Flower, Rad-isaurus Rex, King Guru, Lea Lea, Sad Fish, Swim Lessons (Purgatory at Masquerade)
Another showcase for new and up-and-coming Atlanta bands trying out new things that aren't necessarily metal or punk. Flower's frontman Jack Fowler is the vocalist for exwhy (see Monday night) who turned his attention to showcasing his more vulnerable side with Flower. Their recent album, Waste of Life, is a raw and heartfelt soundscape that alternates between the ethereal and the gritty as Fowler pours his heart and soul into a brutally honest and surprisingly emotional collection of songs. Rad-isaurus Rex is an embodiment of the raw spirit and DIY attitude of garage rock. King Guru is an Atlanta-based independent band influenced by jazz, rock, pop, and soul. Lea Lea is an Atlanta-based experimental folktronica performer. Sad Fish play Brazilian freak surf rock. Swim Lessons is San Luis Obispo's Christopher Kenneth-Lee's fuzz folk band.
Delphium Blues, Alchemy (Atlanta Room at Smith's Olde Bar)
An early show at Smith's featuring Delphinium Blues, a blues/folk trio from Atlanta featuring lead vocalist Lindsay Hawkins. Opener Alchemy is a rock band from Atlanta with the unlikely description of Rage Against the Machine/Portishead/Muse meets Adelle.
Dylan Michael & The Family, The First Stone, Other Brother (Atlanta Room at Smith's Olde Bar)
A late show at Smith's featuring Dylan Michael & The Family's scrappy rock sound with hints of blues, classic rock and modern-day pop. The First Stone is an eclectic culmination of working-class musicians from Atlanta with a sound described as indie folk-rock infused with funk. Opener Other Brother is an Atlanta-based rock quartet.
Jazz Is Phish (Music Room at Smith's Olde Bar)
Jazz Is Phish is an instrumental tribute band to Phish inspired by the popular Grateful Dead tribute, Jazz is Dead. Jazz is Phish features members of The Giant Country Horns (Phish), Snarky Puppy, Dave Matthews Band, Victor Wooten Band, Sun Ra Arketra, Strange Design, and more.
★
Juliana Huxtable (The Mammal Gallery)
An art performance by NYC producer Juliana Huxtable (House of LaDosha), Cole (NYC), Yung Yang (Athens), No Eyes (Atlanta's Seanny Georgie), C Powers (Savannah), The Queen's Feast (Atlanta), DJ College Lesbian (Atlanta's 88.5 FM), and live graphics by Alessandra Hoshor. Attendees are invited to submit their own sextape-themed visual recordings/performances in advance for projection during the set. The set is billed both as ShartThrob (6)6(6) and Mixtuplet Sextape, so expect a lot of weirdness, but in a good way.
SUNDAY, FEBRUARY 14
Okay, it Valentine's Day. Here's a quick guide to help you select the appropriate shows to share with your loved one (or ones).
Hymen Moments, Hank & Cupcakes, Starbenders, Sex BBQ (The Earl)
Does anything say "Happy Valentine's Day" more than band names Sex BBQ and Hymen Moments? Hymen Moments are an all-female Misfits cover band. Brooklyn-based duo Hank & Cupcakes create their dance-pop sound using bass guitar pedals, stand-up drumming, and vocals. Kimi Shelter and her band StarBenders blend power rock with stick-in-the-mind pop melodies. But the best reason to go to this show may well be East Atlanta surf-rock space wizards Sex BBQ, who will likely charm the audience with their eclectic mix of off-the-wall party music.
Sex BBQ opening for Hospitality at 529, Feb. 22, 2014
Meshell Ndegeocello (Terminal West)
An authentic musical thinker and an uncompromising artist, Meshell has sojourned into soul, spoken word, R&B, jazz, hip-hop, and rock, all bound by a lyrical, spiritual search for love, justice, respect, resolution, and happiness. If you're really, truly in love, take your significant other to this show.
Carly Rae Jepsen,
Fairground Saints (Variety Playhouse)
Jepsen's Gimme Love pop-music tour comes to Atlanta on Valentine's Day. LA-based, bluegrass-influenced Fairground Saints open. If you're in love but under 16, this would be the show for you tonight.
Lucy Kaplansky (Eddie's Attic)
Kaplansky was described by The New York Times as "a truly gifted performer...full of enchanting songs," Blending country, folk and pop styles, she covers country classics by June Carter Cash and Gram Parsons and pop favorites by Lennon/McCartney and Nick Lowe. An in-demand harmony singers, Kaplansky has performed with Suzanne Vega, Bryan Ferry, and Tom Rush (see Saturday night) discoveries Nanci Griffith and Shawn Colvin. If you're over 45 and still in love, this could be the show for you.
Bryson Tiller, They (Center Stage)
First of a two-night stand of the Trapsoul Tour by this 22-year-old singer/songwriter/rapper from Louisville, Kentucky. If you're in love and want to go to this show, you better already have tickets because both nights are already sold out.
Jennifer Daniels (Steve's Live Music)
Jennifer Daniels' power rivals that of Ani DiFranco, and her angelic melodies and lyrical rhythms are reminiscent of Dido or Sarah McLachlan. This is a Valentine's Day dinner show, so if' you're in love but also hungry, this is your show.
The Funeral Portrait, Vanity Strikes, After Me The Flood, Fighting Sides, Take Me Alive, Next Year's End (Purgatory at Masquerade)
The members of shoegaze band The Funeral Portrait are no strangers to the Atlanta scene, having played in various other projects in the area in recent years. Vanity Strikes feature a hard-hitting sound and an electric live performance. Atlanta's After Me The Flood is a metal band. Fighting Sides, Take Me Alive and Next Year's End are Atlanta pop punk/rock bands. If you're not in love and want to go to a show alone, I think we've got you covered here.
St. Valentine's Day Massacre (Atlanta Room at Smith's Olde Bar)
If you're too high or drunk to even know it's Valentine's Day, you might enjoy this festival-style show featuring rock and metal bands Howl the Wolf, Mercury Down, OutFront, Sarah and the Safeword, Lights After Dark, World's Greatest Dad, Kudzu Kids, The Forsaken Prodigy, PzzyFoot, Honeywheel, and Concrete Orange.