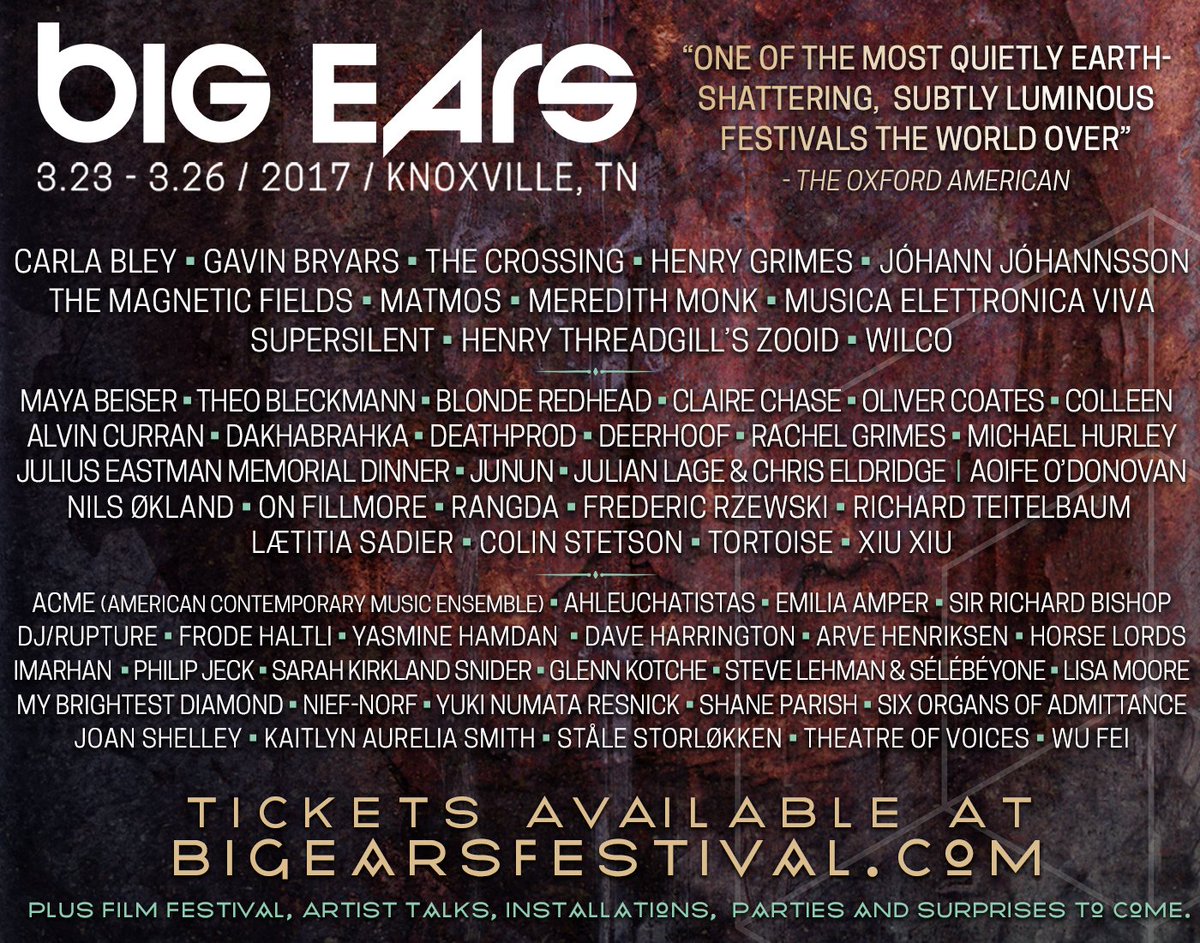 Road trip. Looks like we're going to Knoxville.
The lineup for the 2017 Big Ears Festival was announced today, and OMG - Wilco! Tortoise! Shara Worden! Gavin Byers! The Magnetic Fields!
But this isn't an indie rock festival, although there are some fine indie rock performers in the lineup. This is a New Music festival and includes the avant garde, jazz, and modern composers as well.
We were big fans of avant jazz composer Carla Bley as early as the mid-1970s, and still fondly remember a free outdoor show she did in Boston's Copley Plaza.
Similarly, living treasure Meredith Monk has alternately inspired us, spooked us, and baffled us for decades now, and it's hard to believe we still haven't actually seen her perform yet.
All of which is not to ignore Deerhoof, Blonde Redhead, Laetitia Sadier, Colin Stetson, Xiu Xiu, Richard Teitelbaum, Henry Threadgill, Henry Grimes, Six Organs of Admittance, and Kaitlyn Aurelia Smith, who we saw open earlier this year for Animal Collective.
There's also a lot of names I don't recognize, but judging by the company they're keeping, I look forward to discovering them.
But if for no other reason, it looks like we're going to Knoxville for The Ukraine's DakhaBrahka, the stars of the last and best Bumbershoot Festival we attended in Seattle (2014).
We've cleared our schedule for March 23 to 26, and look forward to this major musical event.